Convenience Stores Test Shorter Hours
Hang on for a minute...we're trying to find some more stories you might like.
When leaving students are asked what they'll miss about Japan, one of the things that come up often are the convenience stores, or konbini. With a multitude of products and services, these stores are ever-present on Tokyo's streets. One notable feature of these convenience stores is that they are open around the clock. Of the stores in Japan, 90% are open throughout the night, according to the Japan Times, and many have been doing so for nearly forty years.
The reason why many of the stores are open for twenty-four hours is that the managers are contractually obliged to do so in their franchise agreements. However, it has recently come to light that many stores are struggling to be constantly open, because of a common problem in Japan: labor shortages.
For example, one Seven-Eleven franchise owner in Osaka Prefecture wasn't able to work as much in his store because he had to care for his wife, who was battling cancer. When he started closing the store at night because he wasn't able to find workers to compensate for his reduced hours, he was accused of violating his franchise agreement and ordered to stay open around the clock. Left with no other options, the franchise manager was forced to work all of the unfilled shifts in order to keep in line with the agreement.
Many stores are in a similar position: they are required to be open for the entire day, but labor shortages make it difficult. To attract more workers, the pay for overnight shifts is higher than the usual wage, which is a measure that has been effective in drawing employees. A survey conducted by the Economics Department of the Kyoto Sangyo University, reports that 67% of late-night employees are working then because the pay is higher than usual.
This clash between the corporations running the convenience stores and the franchise owners led the president of Seven-Eleven Japan to lose his job. Along with adjusting to new leadership, the company is testing shorter hours at a small number of stores. Additionally, with the rise of stores testing self-checkouts that use facial recognition, the problems of the labor shortage may be partially lessened.
However, reducing the hours, such as from 7 a.m. to 11 p.m., as Seven-Eleven trying out in some stores, may not actually negatively affect consumers as much as expected. Though the constant availability of konbini, is―as the name suggests―convenient, many us wouldn't actually need the stores during the hours that they would be closed. A survey by Yahoo Japan reports that 89.6% of those polled wouldn't mind if convenience stores closed during the night. Most people would accept the shorter hours, so the companies wouldn't lose sales from shortening their hours. Because of this, insisting that the managers keep their stores open around the clock is unreasonable. Closing the stores during the night can be a way to alleviate the unnecessary strains placed on franchise owners.
About the Contributors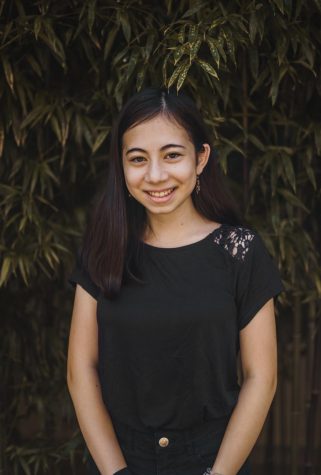 Serena Landers, Writer
Serena is a senior at ASIJ. Her interests include playing the piano, and reading and writing about current...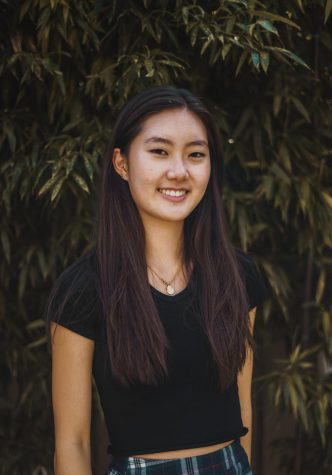 Sharon Choi, Photographer



Sharon is a junior at ASIJ. She has a wide range of interests from economics and marketing to fashion,...