Parting the Clouds: An Interview with Mr. Herzenberg
Reading Time:
3
minutes
Despite the rain looming outside of his office window, Jon Herzenberg, ASIJ's new high school principal, exudes enthusiasm. He pauses in the midst of our conversation.
"You know, in the Netherlands, when they ask 'what do you do?' they mean 'In your free time, what are your hobbies?' Of course, we think 'what do you do?' entails your career or your earnings. However, while asking this question, they're thinking that another person may not be so lucky to choose their personal interest as their career. [Despite this,] they probably still have something they enjoy doing outside of work."
We're having a conversation about passion, and how one can intertwine that with a career. As someone who has gone through the intricate process of figuring this out, Mr. Herzenberg grins as he begins to share the story of becoming a principal. For starters, he looks back on a conversation he had with his father during the beginning of his own high school experience. Like many students, he didn't have a clear vision of what he wanted to study, but he had an inkling of what he'd like to pursue.
"My dad asked me, 'If you could do anything, what would you want to do?'
And I replied, 'I think it would be amazing to work in a high school.'"
Throughout his high school years, his resume demonstrated extensive interest in working with others. While at Gunn High School in California, Herzenberg worked in preschools, day care centres, and gang-prevention programs. At one point, he even coached a soccer team with girls older than he was.
"I started taking any opportunity I could—any uncredentialed role where I was working with kids. That became the path I eventually took to [and throughout] college."
Although Mr. Herzenberg had his own vision for the future, he's quick to point out that life's plan for him was rather circuitous. While pursuing his undergraduate degree, he transferred colleges multiple times, all in the name of trying to figure out how he could get where he wanted to go. However, he believes that there's value in his varied experiences.
"I have no regrets. I never felt like I failed. I just wanted to learn… Staying in the box works, but for those of us who are driven by passion, our paths may have to be unconventional. It may take more work, but the reward is ridiculous."
As a senior about to embark a journey towards my own career, I ask for his advice regarding the college process and finding what you love.
Once again, he smiles. "Control what you can control," he says. "Be okay with what you can't."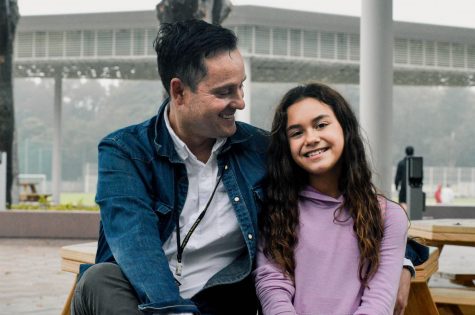 "I think what I mean is… really think about what you know about yourself in this moment. Slow down, dial back the static all around you. Recognize the things that get you excited. When you have 20 minutes, what do you like to think about? What makes you lose track of time? For some, those passions may be careers or pathways to take on in life."
"Career predictability is decreasing. I think that's a welcome thing. In my and your parents' generation, there's this idea that you're going to have one career in two companies. That isn't relevant. As much as I think college is super important, it's about who you're going to be surrounded by and what you're going to be exposed to. Those are things you don't know yet. It's about being aware and open to when life presents you opportunities."
As I progress further into the interview, it becomes evident that Mr. Herzenberg is no stranger to making the most of the opportunities life had to offer him. In 1989, when he was in China studying Political Economics and Cultural Anthropology, he visited Japan for the first time. Almost immediately, he fell in love with the island nation.
"[Japan] was just a unique, ridiculously special place. It [immediately] had a place in my heart. When my wife and I got married, I planned our honeymoon. Our plan was to go to Honolulu, Japan, and then Bali. In that travel, it was my wife's first time to Asia, and she just fell in love with Japan. Even my daughter—she was six we brought her here for the first time—adored it."
From his first visit in the 1980s, Mr. Herzenberg would travel to Japan on a frequent basis. Before coming to ASIJ, the Herzenberg family spent a month in this country for two separate summers. Mr. Herzenberg would also visit often Japan while studying at a university in Java, Indonesia, where his mother is from.
Sitting in Mr. Herzenberg's office on that Wednesday morning, clouds seemed to part. In conducting the interview, the value of listening to one's interests became evident. Just as Mr. Herzenberg found his way to ASIJ through his love of Japan and of education, we students will be able to navigate our futures through reflecting on what we love.
View Comments (2)
About the Contributor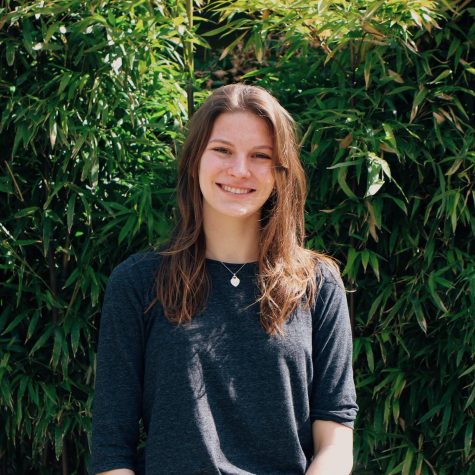 Astrid Wihman, Writer
Astrid Wihman is a senior at ASIJ. Although she's lived in Asia for most of her life, she holds Australian...