The Complicated Rise of UberEats
Article by Tei Kim, Section Editor
May 13, 2020
Reading Time:
3
minutes
Even as cases of the coronavirus seem to be going down, in order to protect ourselves and our loved ones, we have a duty to continue to stay inside. Of course, our desire to go out, shop, and eat in a restaurant still exists. As a way to compensate, many people have turned to online shopping, and―even most significantly―sought out food delivery services. It's rather hard to put together three meals a day, and yet we know that we can't go outside to enjoy a nice meal. So, what do we do? We open up an app on our phones, and with a few clicks, our favorite dishes are on their way to our door. 
As dining in restaurants is still not an option in most countries, many restaurants and customers have turned to UberEats. Forbes reports that UberEats saw "an approximate 10% increase in sales" in the last week of March and a "30% increase in customers signing up for the service." Thousands of restaurants worldwide have paired with UberEats during this pandemic. According to the Japan Times, the number of restaurants partnering with UberEats rose by 3000 in March, from approximately 17,000 to over 20,000. Using UberEats is often the only option for many restaurants operating during this crisis.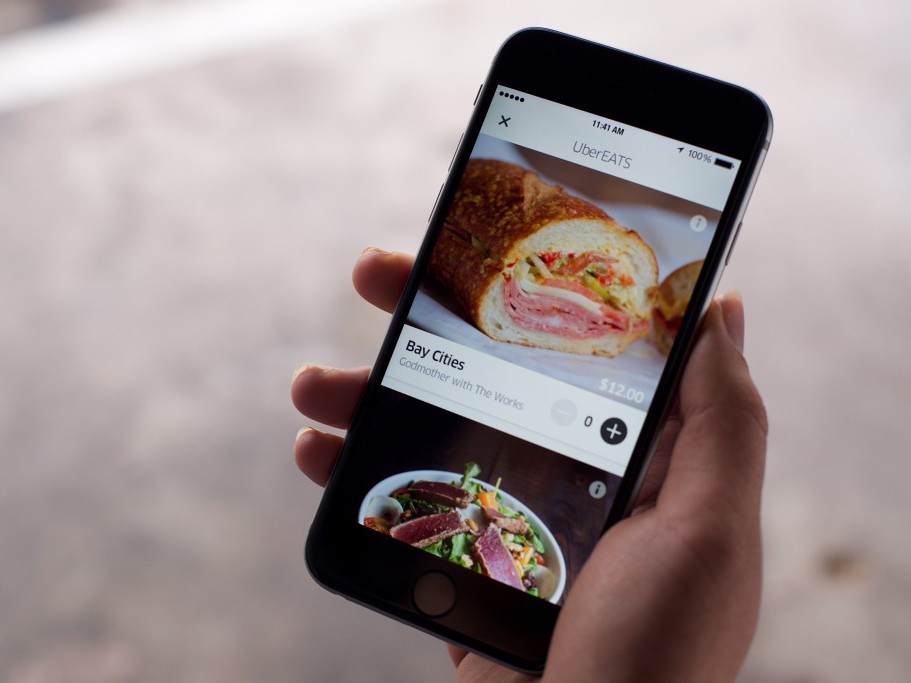 Takeshi Watabe, a manager who operates four restaurants in Tokyo, reports that the "number of customers halved after April began," although his restaurants were full on most days before the virus outbreak. Even though partnering with UberEats has not compensated for this deficit, Watanabe admits that the service has allowed him to regain a steady foothold in his business. However, the sudden rise in UberEats orders does not bode well for all: Worldwide, UberEats drivers and bike couriers have expressed concerns about their compensation as they work under dangerous conditions. 
In mid-April, The Japan Times reported that a labor union of UberEats employees "called for hazard pay and coronavirus protection for its delivery staff on the front line of the pandemic." A spokesperson for the union reported that approximately 15,000 drivers are currently risking their lives while making deliveries, considering the possibility of infection while moving between restaurants and customers. The union demanded that UberEats provide its couriers with protective equipment, as well as an additional ¥300 per delivery as hazard pay.  In response to this, an UberEats spokesperson states that they would pay up to ¥28,000 for any employee infected with the coronavirus, but for no longer than two weeks.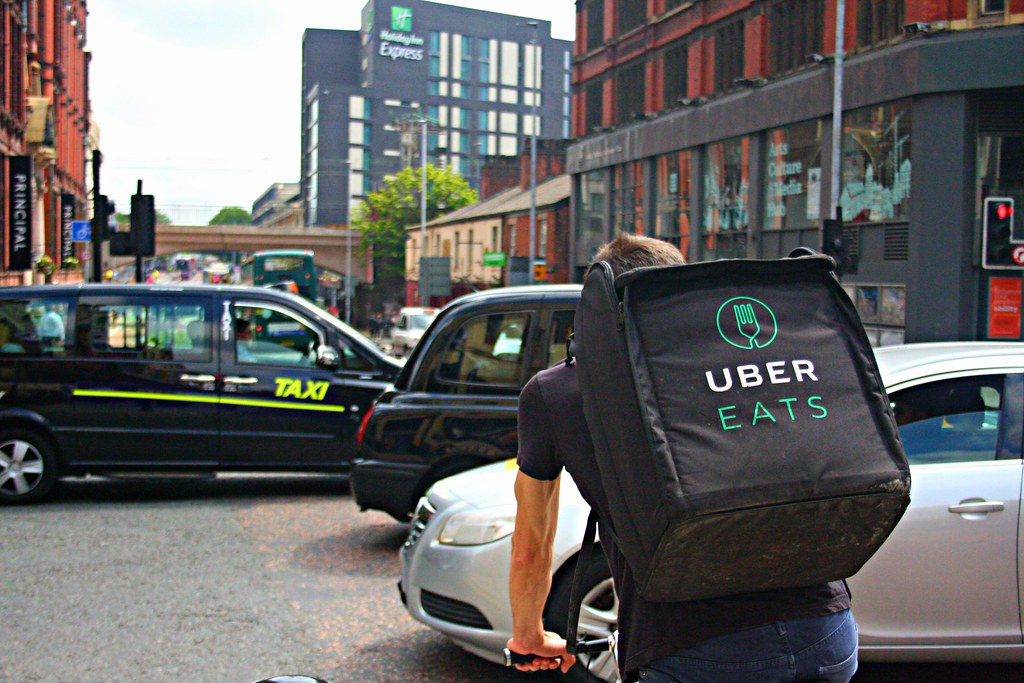 I am a big fan of UberEats myself. Not only can I stay safe during this time, but I don't have to go through the hassle and risk of going outside. However, it is also important to take into consideration the safety of the couriers, who risk their lives to bring us meals. We can all take measures to ensure the safety of all those around us: For instance, instead of physically contacting the couriers, we can ask for the food to be left at our door. In such difficult times, it is important that we take every step, even the smallest ones, to stay safe.