Another New Normal for Students
Article by Tei Kim, section editor
April 28, 2021
Reading Time:
2
minutes
With ASIJ's March transition to face-to-face, or traditional, model of learning, there have been mixed responses among the student body. The school's preparation and care in transitioning back to full-time school was well apparent in the document "Transitioning to F2F Learning at Chofu (Spring 2021)." Logistics aside, however, members of the community were bound to have mixed feelings about the change, something that affects academics, sleep, physical and mental health, and safety during pandemic times. To get a better view of how our community has reacted to this change, I interviewed a group of students and faculty. 
People expressed varying degrees of comfort with this transition back to the traditional model of learning. For myself, the risk of infection is certainly heightened, with the increased density of students on campus. At the same time, however, I've noticed that more protocols have been implemented and are being strictly enforced, which has provided me with a sense of security or reassurance. When asked about her opinion on this change, sophomore Peyton Yamanaka expressed her ambivalence. "I like that I get to see my friends more often," she conceded. However, she added, "but I really miss the extra sleep that I used to get. During hybrid, I woke up at 8:00, but now I have to wake up at 6:00, so that's two less hours of sleep every day." This point was one that many agreed with.
The transition back to face-to-face (F2F) was bound to have effects on the school community. High school counselor Ms. Rodriguez said, "This change was exhausting for me as a teacher, and it certainly took a lot of time to get used to. However, I really do love seeing the students during community time and lunch." Regarding the wellness of students, she commented, "I have noticed an increase in stress for a number of students as a general trend. Maybe it comes with less sleep, anxiety regarding Covid-19, or just having to come to school every day. However, I do enjoy the sense of community and normalcy that face-to-face has brought."
Moving back to F2F also affects academic performance. While some students thrive in the hybrid model which allows more independent learning, others believe they learn better in the traditional model of learning. Being back in F2F learning usually means less sleep for students, yet it also means that students have more time to meet with teachers and engage in a classroom environment. Among students interviewed, there was a general consensus that while being in school full-time did mean more stress, it could potentially mean an improvement in learning. There also seems to be an agreement that although hybrid learning did have its benefits, students no longer want to miss out on any more of their various high-school experiences.
It is hoped that students and faculty are adjusting well to this change as we move into the final month of the school year. Although we are now back to what used to be the norm, it is no understatement to say that being a student in the age of Covid-19 is nothing like before.
About the Writer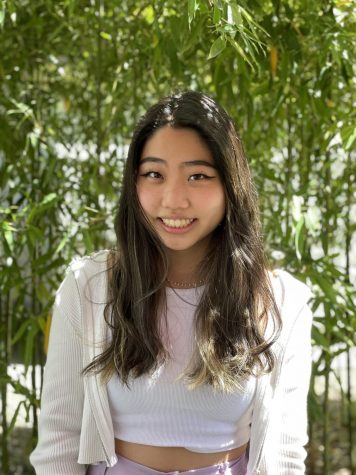 Tei Kim, section editor



Hi, my name is Tei. I'm a junior, and it is my third year at ASIJ. Although I was born in Japan...