American Gun Violence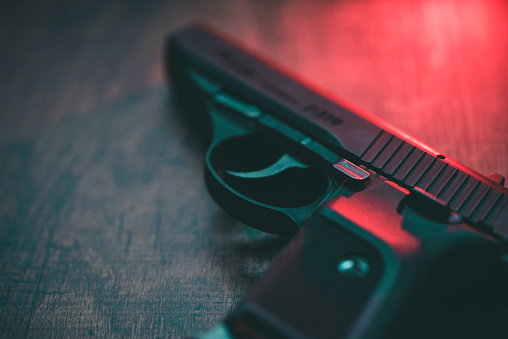 Reading Time:
3
minutes
It's a notable number: 647 mass shootings in 2022, compared to 692 in 2021. They happened in elementary schools, universities, clubs, and supermarkets. In the United States, a life free of gun violence feels increasingly unlikely. 
The definition of a "mass shooting" varies, but the Gun Violence Archive states that it is an occurrence where four or more people were shot, without including the shooter. Using this definition, the U.S. has seen a rapidly increasing number of mass shootings over the past nine years, with the past three calendar years each surpassing 550 total. 
The number of mass shootings recently should be convincing enough for gun control to become a priority. However, in recent years this has not been the case. In 2020, the National Rifle Association (NRA) spent around $250 million, with a large proportion being political contributions. Compared to the $2.1 million spent toward gun control in 2020, it is clear money is a factor. 
Of course, the human toll is more shocking. The Uvalde Elementary School shooting on May 24, 2022 marked the deadliest school shooting in the U.S. in a decade, with 21 victims including 19 children and 2 adults. Ten days earlier, on May 14, a Buffalo, NY shooting resulted in ten deaths, all of whom were Black Americans. On November 19, an LGBTQ+ club in Colorado was subject to a shooting in which 5 were killed and 18 others were injured. 
The ages of the shooters were 18, 18, and 22, respectively. These three killers all had legally purchased assault rifles. The ease of purchasing a firearm in the United States is incredible, especially compared to other countries. While it varies between states, many require a background check of criminal history, immigration status, and enough money to buy a gun.
Yet compare this to Japan's lengthy process: The application for a permit may take weeks; firearm classes and written exams need to be taken; a doctor's approval of mental state and drug history must be obtained; a firearm test must be passed after a day of training; two additional permits for both gunpowder and hunting may be necessary; a safe for both the gun and ammunition must be purchased; and a background check must be completed before one can purchase a gun. While Japan is not free of gun violence, the country clearly cares enough to do what it can to prevent it.
Last June, the Biden administration signed into law a bill increasing the difficulty for those under 21 to purchase firearms, as well as funding to encourage states to remove firearms from those considered a threat. The praise for this legislation, which was seen as one of the most significant gun control laws in the past three decades, is much more revealing of the situation in the U.S. concerning firearms. If Americans perceive a harsher background check for those under 21 as a monumental law in an era that includes the shootings mentioned above, as well as past mass school massacres at Columbine, Stoneman Douglas, Sandy Hook, and Virginia Tech, then it is obvious that American society needs to change. 
There is hope more laws will be put into place, and that fewer students will be afraid to walk the halls of their schools. It is critical we do not forget the preventable tragedies across the country in order to make any progress.
As ASIJ students, many of our futures point toward universities in the United States. For those of you who hope for that life, the importance of supporting and voting for politicians who are vehemently opposed to the current gun laws of the U.S. cannot be stressed enough. Please be cautious and check in with friends and family often. Be safe out there.