The Rundown on the Trump Impeachment Inquiry
It came as a shock to everyone when Donald J. Trump won the U.S. presidential election back in 2016. Few expected him to pull through, especially against the political experience of someone like Hillary Clinton. 
During Trump's time in the White House, many norms have been broken. The impeachment inquiry now surrounding the President has suggested apparent corruption within the administration. 
This story began in 2014 when Hunter Biden, Joe Biden's son, joined the board of Burisma Holdings, a Ukranian natural gas company. Though Hunter's involvement with Burisma Holdings created a potential conflict of interest while his father was Vice President, nobody could force him to not take the job. 
Hunter's position didn't cause controversy until 2015, when Western Europe and the U.S. wanted Ukraine's prosecutor general, Viktor Shokin, fired for not doing enough to eliminate corruption in the Ukranian government. Joe Biden announced that unless Shokin was fired, there'd be no loan guarantees to Ukraine. Shokin was fired in March 2016 and replaced by Yuriy Lutsenko. 
In August 2019, the Bidens' involvement in Ukraine resurfaced when a whistleblower filed a report that Trump had "used the power of his office to solicit interference from a foreign country in the 2020 U.S. election." Through a phone conversation with President Zelensky of Ukraine, Trump asked him to "initiate or continue an investigation into the activities of former Vice President Joseph Biden and Hunter Biden" (CNN). 
In an interview conducted by the Washington Post, when Trump was asked if he discussed the Bidens in his conversation with Zelensky, he said,  "It doesn't matter what I discussed but I will say this. Somebody ought to look into Joe Biden's statement because it was disrespectful when he talked about billions of dollars that he's not giving to a certain country unless a certain prosecutor is taken off the case." 
On October 8, Tuesday, the White House announced that it wouldn't cooperate with the impeachment inquiry due to it being a "baseless, unconstitutional effort to overturn the democratic process"(CNBC). Pat Cipollone, a lawyer serving under the White House Counsel, also accused the Democratic party of using the impeachment inquiry as "a means to undo the democratic results of the last election, and use it as a strategy to influence the next election." The White House's decision not to cooperate has put a full stop on the impeachment inquiry. 
Jacob Foster, a senior at ASIJ, reported on this story two weeks ago on the morning announcements. In an interview, when asked about Trump's response to the phone conversation with Zelensky, Foster said that "Trump's reaction puts him in a position where he's getting blamed, because it shows that he has something to worry about."
This story highlights an issue at ASIJ in that though this is a highly significant political event, it's apparent that not many students know about it. This is why Foster feels the need to share the news on the morning announcements: "We [students] get so wrapped up in our lives here at ASIJ, but sometimes there's more going on in the outside world that we should be aware of, and sharing what's going on during morning announcements is my way to contribute to ASIJ and to educate students."
About the Contributors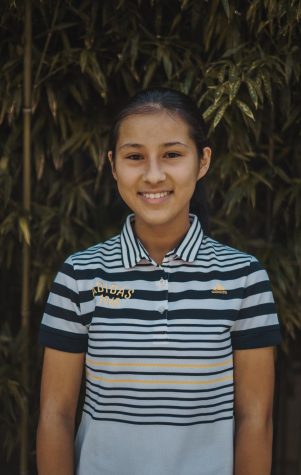 Lisa Neureiter, Writer



Lisa is a senior at ASIJ and this will be her second year writing for ASIJ Hanabi. Lisa, from a...