The 2020 Presidential Election: Who Are The Candidates?
Reading Time:
2
minutes
The 2020 race is beginning to ramp up.
Seventeen major Democratic candidates have thrown their hats in the ring, either officially announcing their candidacy or announcing an exploratory committee for president. On the opposite side of the aisle, President Donald Trump has already launched his campaign for 2020 and has spoken at several rallies since taking over the White House in 2017, while facing some opposition from other Republicans.
Major Democratic candidates include Senator Bernie Sanders (I-VT), Senator Elizabeth Warren (D-MA), Senator Kamala Harris (D-CA), Senator Cory Booker (D-NJ), and Governor Jay Inslee (D-WA), among others (see image below).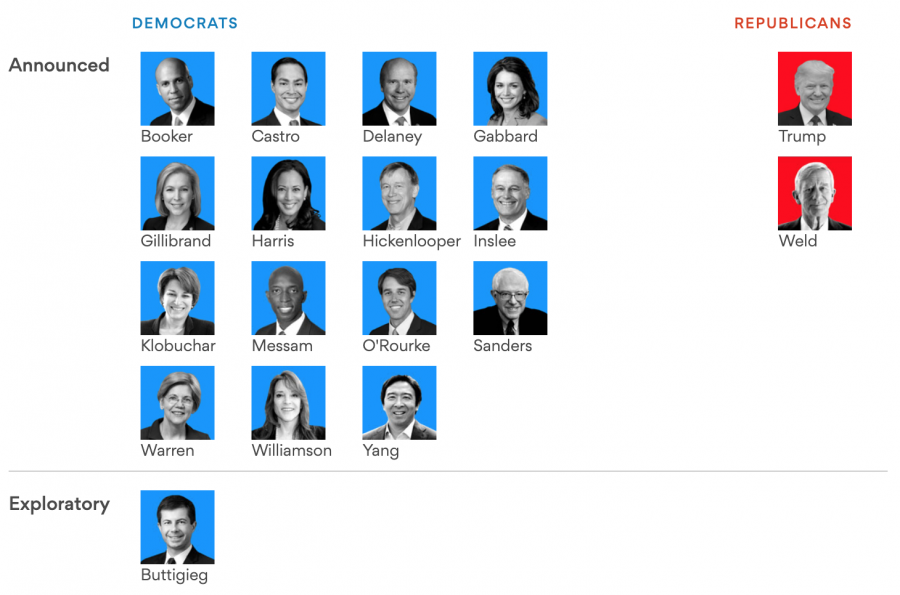 This crowded pool of Democrats can be largely split into two "wings."
The progressive wing of the party, led by candidates such as Sanders and Warren, has spent the last two years since Trump's election repositioning the party as populist. Getting big money out of politics has been a top priority for these candidates, and it seems clear this will be their key issue throughout the campaign. Andrew Yang, a former Obama administration official and entrepreneur, has also announced his candidacy, and his plan to implement universal basic income has led to a rise in his popularity.
The centrist and moderate wing of the party is led by candidates such as Harris and Cory Booker (D-NJ). These candidates have expressed support for the policies pushed forward by the progressive Democrats, and recognize the middle and working classes as essential to a Democratic victory in 2020. However, because they are considered elite members of the Democratic Party and were hesitant to hop on the "Bernie train" (due to ideological differences) in the last presidential election, they aren't considered to be as populist and progressive as some of the other Democrats. Former Texas congressman Beto O'Rourke has also recently entered the race.
In this extremely crowded field, the candidate leading almost all of the major polls is Former Vice President Joe Biden. A recent poll by RealClearPolitics placed Biden in the lead by 9 points, and all 18 of the different polls which RealClearPolitics uses (to calculate this value) have placed Biden ahead of all other candidates, both speculative and announced.
Trump of course leads the Republican primary, although faces some opposition from moderate Republicans. Former Massachusetts Governor Bill Weld has announced a presidential exploratory committee, and several others are seen as speculative candidates.
The primaries are less than a year away, and the debates are coming up. Trump's approving ratings are on the rise, and he has continued to receive loyal support from blue-collar voters. As Democrats try to retake the White House and reassert their relevance in American politics, all eyes are on whoever they nominate to take on Trump in 2020.
About the Writer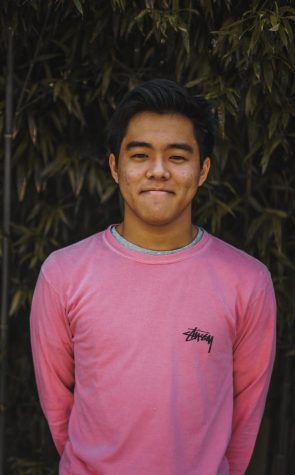 Kai Kurosu, Writer
Kai was born in Tokyo, and this is his fourteenth year at ASIJ. He plans to write mostly opinion and...