Take in Some Good News
Reading Time:
3
minutes
Amid the Covid-19 chaos, it is easier than ever to fall down a rabbit hole of news; understandably, it seems as if all the coverage is about the pandemic. With all this negative news, we sometimes don't get to hear about the wonderful things, so here are a few acts of kindness from around the globe that should not go unnoticed.
An Unconventional Senior Prom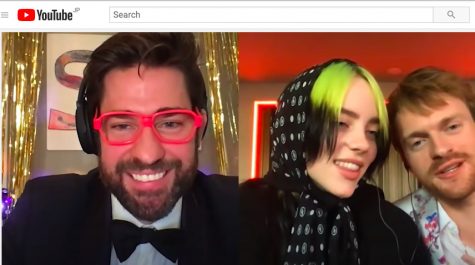 On April 17, actor John Krasinski hosted a virtual prom for high-school seniors who have missed out on that quintessential American high-school experience. This virtual prom was on Krasinski's YouTube series Some Good News, and it included stars such as Billie Eilish, Chance the Rapper, and the Jonas Brothers, with Krasinski as the night's DJ. The experience provided a sense of closure and a community for many grieving students. Due to the success of this unusual but memorable event, Krasinski has announced that he will host a virtual graduation for high school and college seniors in the near future.
A Break for Mother Nature
While the coronavirus has devastated communities across the globe, the environment has been thriving. With a significant decrease in human activity due to government-mandated lockdowns, air pollution has dropped to record lows, with the top 10 global cities having up to 60% less air pollution compared to 2019. While experts expect air pollution to go back up after travel restrictions and lockdowns have been lifted, this may be an opportunity for us to rethink the ways in which our actions directly affect the environment. Kelsey Duska, a marketing specialist for IQAir, an organization that reports air quality data, explains, "In our recovery from the pandemic, it's important that we strive to preserve the cleaner environment, which protects our health from another invisible killer, air pollution."
Canadian Teens Launch Senior Hotline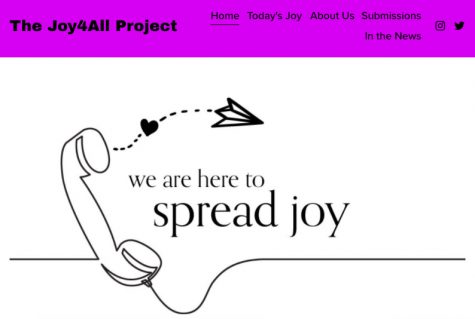 People aged 65 and over have been the most susceptible to the coronavirus. Because many senior citizens lack meaningful human interaction during this time of social isolation, high school students in Calgary have launched a hotline called the Joy4All Project. According to the project, by calling 1-877-JOY-4ALL, senior citizens can listen to prerecorded "stories, kind messages, jokes, and more." Teacher Jamie Anderson told the CBC that their goal is to put the generational divide aside and "bring [seniors] a little bit of joy and levity during these difficult times."
Communities Pay it Forward
Communities around the world have been finding creative ways to express their solidarity with heroic workers who put their lives at risk to help others. The fast-food chain McDonald's announced that they will give out free "Thank You Meals" to healthcare workers, first responders, and those working on the frontline of the crisis. McDonald's released a statement saying that this is "a token of appreciation for their selfless service." Similarly, in Australia, Kentucky Fried Chicken has been delivering free meals to healthcare professionals who have been working around the clock.
While it is important to keep up with everything going on during these trying times, we cannot let the darkness overwhelm us. With every devastating news story that we read, let's seek out the great things people are doing for each other as well.