Diversity Grows in the US Congress
Reading Time:
3
minutes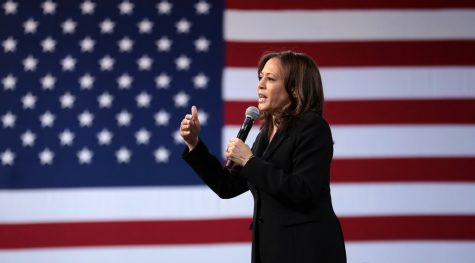 In the past few election cycles, the United States government as a whole has become increasingly diverse. While it does continue to be disproportionately dominated by white and male politicians, things are slowly changing. The 2020 American election was record-breaking in many important ways. Senator Kamala Harris made history as the first female, first woman of color, and first Black- and Indian-American to be elected vice president. Less known but equally important is the unprecedented diversity of the newly seated 117th Congress. 
For example, Representatives Alexandria Ocasio-Cortez (D-NY), Ilhan Omar (D-MN), Rashida Tlaib (D-MI), and Ayanna Pressley (D-MA), informally known as "The Squad," all won reelection in their respective congressional races. The congresswomen were freshman members of 116th Congress and are known for championing progressive causes, such as the Green New Deal. While they have often been the target of President Donald Trump's criticism, these congresswomen of color are leading the way for other politicians to bring greater diversity to American politics.
Many progressives anticipate that newly elected representatives Jamaal Bowman (D-NY), Cori Bush (D-MO), Marie Newman (D-IL), and Mondaire Jones (D-NY) will join "The Squad" in 2021. These representatives are part of a recent "progressive wave" in Congress. The elections of Rep. Bush and Rep. Jones were particular achievements, with Bush being the first Black woman to be elected to Congress in Missouri, and Jones being the first openly gay Black men elected to Congress. 
Furthermore, the transgender community accomplished remarkable feats in the November election cycle. Oklahoma is a state that long has been dominated by the Republican party, yet Mauree Turner became the first non-binary lawmaker in the U.S. and the first Muslim in the State House. Their election paves the way for more Muslim people and individuals who don't identify within the gender binary to seek positions in public office, even in traditionally red states. Also, in Delaware, Sarah McBride, a 30-year old politician, also made history as the first openly trans U.S. state senator. The night her victory was confirmed, McBride tweeted, "I hope tonight shows an LGBTQ kid that our democracy is big enough for them, too."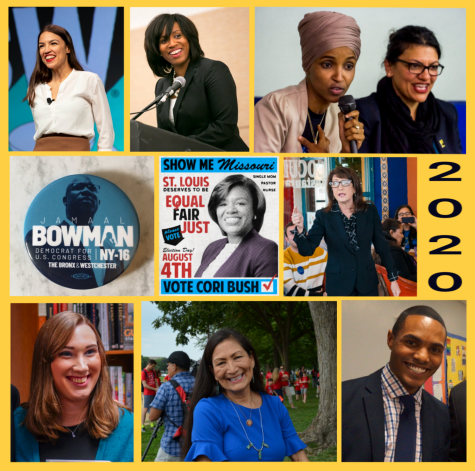 Other recently elected LGBTQ+ congresspeople leading the way include Georgia's Kim Jackson and Ritchie Torres, with their landmark elections as the first openly LGBTQ+ state senator and the first openly gay Black Latinx state senator in Georgia, respectively. Additionally, Torrey Harris and Eddie Mannis are the first openly LGBTQ+ state legislators in Tennessee; Mannis's election is particularly groundbreaking as he is a Republican state representative. Florida's Michele Rayner is also the first openly queer and black female state legislator. Many of these congresspeople are also people of color, showing that even traditionally more conservative states are becoming more inclusive. 
The state of New Mexico made history as the first state to elect a House delegation composed entirely of women of color. Incumbent Rep. Deb Haaland (D-NM) is a citizen of Laguna Pueblo, an indigenous tribe native to New Mexico, and in 2018, when she was first elected to the House, Haaland was one of the first Native Americans to be elected into public office. Republican Rep. Yvette Herrell, a member of the Cherokee Nation, also won her Congressional race. She ran on a platform championing conservative values and touted her endorsement from President Trump. November's groundbreaking election has held great importance for not only the native people in New Mexico but all around the country. Having representation in public office may be the spark that changes the course of history for indigenous peoples in the United States. 
This unprecedented diversity in U.S. politics holds immeasurable value. It allows for traditionally marginalized voices and opinions to be heard and represented. It also means that many young individuals living in America are finally seeing themselves represented in politics: They now have role models that show them that―regardless of their race, religion, sexual orientation, or gender identity―they have a place in the United States.
While the United States is far from having a government that is an accurate representation of its citizens, the progress made in November's election is something to celebrate.