College Admissions During a Pandemic
Reading Time:
2
minutes
In recent weeks, college decisions have been released, leading to an eruption of emotions from seniors around the world. While the depth of joy and sorrow might not be so different from previous years, there is no doubt college admissions changed significantly during the pandemic. From a majority of universities adopting test-optional policies to selective colleges facing significant increases in applicants, this year was a tough year for admissions.
Besides many schools making the SAT/ACT optional, the pandemic changed three main things about college admissions this year: an increase in the number of applicants to higher-tier schools, a decrease in acceptance rates, and an increase in students being placed on the waitlist. 
Because of the test optional policy of many schools, some students who normally would not have applied sent applications to higher-tier schools, hoping they would be admitted since schools wouldn't see low SAT scores. The Common Application organization found that "Applications to large, more selective institutions from first-generation applicants rose 20%," along with an 11% increase in total applications from last year. This meant the number of applicants increased but not the number of people who were actually admitted, resulting in a reduction of acceptance rate. This year was a harder year for some students because when they created their "applying list" early in their senior year, admission rates were higher. In other words, they got accepted into fewer schools than expected because they were basing predictions off last year's data. 
Additionally, schools added more people to their waitlists because the number of students they accepted who would actually enroll is more uncertain amid the pandemic. Being on the waitlist adds more stress because some students might not know where they are going to college until sometime in the summer. 
In talking to a few ASIJ seniors, the consensus seems to be that this was a tough year for admissions and there are students who are unhappy with their decisions. They described this year's admissions process as "brutal," noting how the normally exciting prospect of choosing where to attend is more difficult and stressful this year. Others commented on how it was harder to find motivation to submit and complete applications during our hybrid- and distance-learning models with some submitting at the last minute. Finally, due to the increase of applications to process, some students have waited longer for decisions. 
Moving forward, underclassmen in high school will have to shift from focusing on their SAT scores to maintaining good grades in rigorous classes. Some might say that this is moving college admissions in a better direction, as it focuses on classes in school rather than standardized tests that have been shown to be biased against lower income families who have limited time and access to test-prep resources. However the pressure that comes with applying to college and the difficulty of being admitted to top universities continues on an upward trend; a shift away from the SAT may ironically put more pressure and stress on grades and AP tests.
About the Writer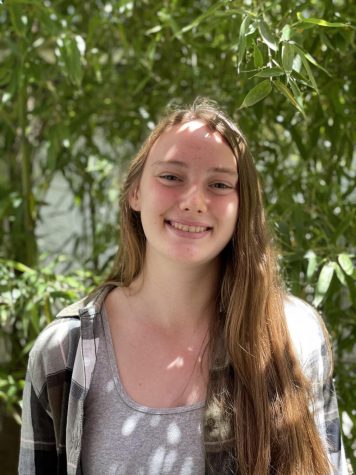 Maia Macek, Writer



Hi, my name is Maia and I am currently a senior. I am passionate about reading and writing poetry,...