Behind This Year's Early Sakura Bloom
Reading Time:
2
minutes
Sakura: For many here in Japan, they symbolize impermanence, spring, and a new school year. Upon viewing a sakura tree in full bloom, we appreciate nature and its wondrous beauty. The sakura schedule in Japan has remained relatively stable in 1,200 years of historical records, with trees blooming reliably from early-to-mid April. However, this year Tokyo saw its sakura in bloom beginning on March 22, the second-earliest date ever recorded. 
In the past century throughout Japan, cities have witnessed consecutive premature sakura blooms. This year marks one of the earliest average bloom, 10 days ahead of the recent 30-year average. Researchers point to global warming as the cause: Many plants base their life-cycle around how warm their environment is; if the climate is warm enough for a stable period of time, plants will begin their bloom and unravel their leaves, even if the date on the calendar points to December. As sakura are highly sensitive to changes in climate and weather, the rising global temperature explains the earlier annual full blossoms.
The effect of climate, though, is not limited to plants. A significant number of insects also react differently to rising temperatures. However, insect species react differently to higher temperatures. What this means for much of nature is that parts of the ecosystem may be active while the other may not be. Where flowers may be in full bloom, there may be no insects to pollinate them, and where insects may begin to awaken, there may not be enough plants to feed on. This ecological problem is one that indicates a possible future of non- or semi-functioning ecosystems around the globe.
Besides people in Japan having to schedule earlier hanami gatherings, this biological change has cultural implications. Sakura are often seen as the paragon of Japanese natural beauty and feature prominently in art, culture, and media. A change in the association of sakura blooms with spring may mean that poems and art describing their relationship become an artifact of the past. Perhaps in years to come, this additional factor of impermanence will give further value to the annual sakura bloom.
About the Writer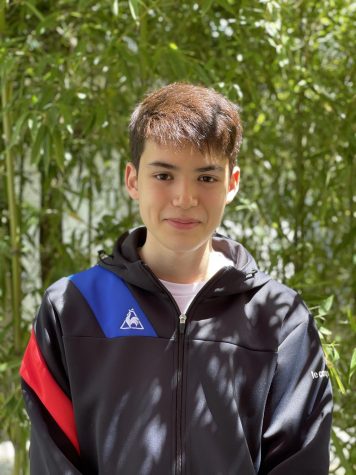 Ryne Hisada, section editor
My name is Ryne, really pronounced Ryan. I enjoy reading works of all sorts, and have recently discovered...