What's the Dealio – Episode 28: Year in Review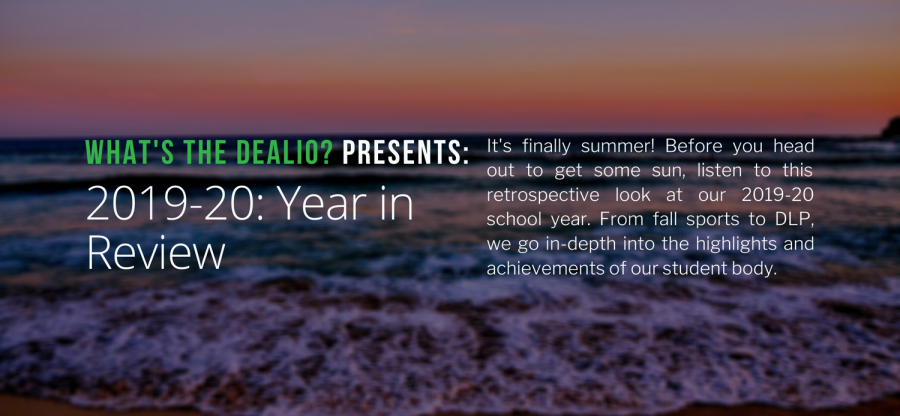 Article by Solomon Kim
June 12, 2020
Reading Time:
< 1
minute
It's the end of our year, and time to look back on our accomplishments and favorite moments, from fall sports to DLP. Thank you for your support of What's the Dealio this year. Have a great summer!
Special thanks to the What's the Dealio Members 2019-20.
Credits:
Audio Editing:
Music:
Detailing, Neon Drip, and Slow Rollout by Blue Dot Sessions (CC-BYNC)

Out of the Skies Under the Earth by Chris Zabriskie (CC-BY)

So What by Soft and Furious (CC0)

Butterfly by Delicate Steve (CC-BY)
Learn more at dealio.asij.ac.jp.