What's the Dealio? – Episode 26: Seniors of ASIJ – Class of 2020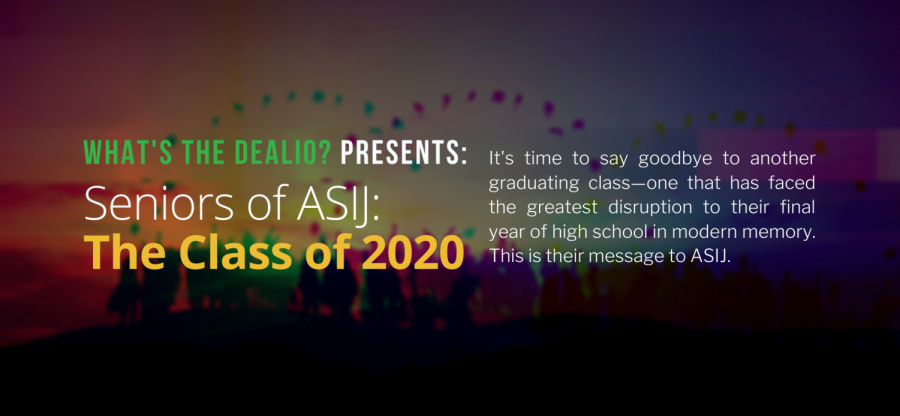 Article by Solomon Kim
June 5, 2020
Reading Time:
< 1
minute
Episode Notes:
It's time to say goodbye to another graduating class—one that has faced the greatest disruption to their final year of high school in modern memory. This is their message to ASIJ.

Contributors (in order):
Memories: Hugh, Misaki, Carina, Shaamer, Maya G., Um, Celine, Kenzo, Cora, Hannah S.
Messages: Sakiko, Hannah N., Jacob, Hiroki, Young, Carina, Solomon, Kenzo, Jasmine F., Shaamer, Maya G., Berk
Credits:
Audio Editing:
Roshan (10)
Noah (11)
Miray (10)
Solomon (12)
Music:
Quarantine by Anonymous (ASIJ '20)
So What by Soft and Furious (CC0)
Dreaming of You by Komiku (CC0)
Blue Lobster by Daniel Birch (CC-BY)
Tacit by Lauren Thorbecke (ASIJ '20)
Winds of Change by Solomon Kim (ASIJ '20)
Find out more at http://dealio.asij.ac.jp