Winter Travel in COVID Times
Article by Tei Kim, Writer
November 3, 2020
Reading Time:
2
minutes
What used to be the norm has now become unimaginable. A year ago in December, we were saying temporary goodbyes to our friends as many of us headed off to separate countries for winter vacation. However, this year, due to COVID-19, most of us appear to be stuck in Japan for our winter break. Travel restrictions were an issue this last summer break, as a substantial number of ASIJ families stayed in Japan this year compared to previous years. 
While it is true that travel bans have been lifted between Japan and many other countries, the biggest concern seems to be the mandatory two-week quarantine. According to the Japan Times, "Japan will ease its requirement for travelers returning from overseas to undergo a 14-day quarantine period from Nov. 1." Although precautionary measures would still be mandatory, this change could possibly prompt many school families to travel overseas during the winter holiday. However, countries like Korea still require a two-week quarantine period following arrival from a foreign country.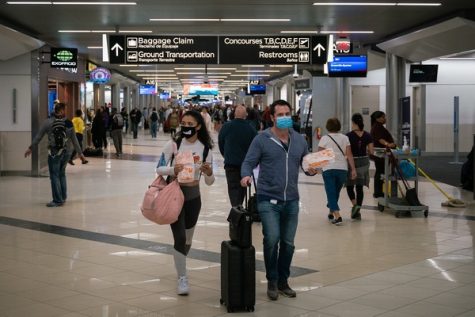 To get a better look into what some students' holidays would look like, I interviewed some of our peers. When asked about her plans for the coming holiday, junior Ally Carswell said, "I usually go back to Michigan for Christmas, but I'm not sure what would happen now because of COVID-19, especially since winter break is so short." This appeared to be the case for many. As a majority of the ASIJ student body is American citizens with families in the United States, many go back to the U.S. during the holiday season. However, as the winter break is relatively short compared to the summer holiday, many seem unsure about going back. 
Sophomore Tyler Goldstein explained, "My family goes back to the U.S. during the breaks, but obviously we can't do that this year." He also shed light on not only flying out of Japan but also flying into Japan. "My brother, who is in the U.S., also can't come to visit. Because of the mandatory two-week quarantine, there would be no point in coming and going as he would just be stuck in quarantine for an unnecessarily long amount of time." Although residents are now exempt from the 14-day-long quarantine in Japan, this is not the case for all countries. For instance, in the United States, 17 states still require travelers from outside the state to self-quarantine. 
It is clear that COVID-19 has had a staggering impact on all of us. In the course of 10 months since the virus came to light, the virus has very visibly changed our lives. Although the 14-day self-quarantine may seem bothersome or frustrating, it is important to keep in mind that such extreme measures are absolutely necessary to stop any further spread of the virus. In the midst of a pandemic and such hard times, it is essential that we take our own precautions to keep both ourselves and our families safe, whether we choose to travel or stay in Japan. 
About the Writer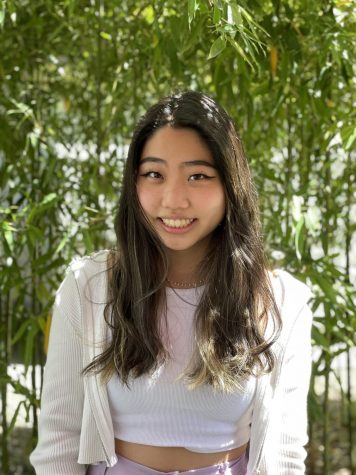 Tei Kim, Writer



Hi, my name is Tei. I'm a sophomore, and it is my second year at ASIJ. Although I was born in Japan...