Swearing, Overtakes, and Spins: Yuki Tsunoda's Journey in F1 So Far
Reading Time:
2
minutes
The last time a Japanese driver raced in Formula 1, motorsport's premier open-wheeled racing series, Yuki Tsunoda was only fourteen years old. Now, at twenty, the Japanese rookie is making his season debut with the AlphaTauri F1 team.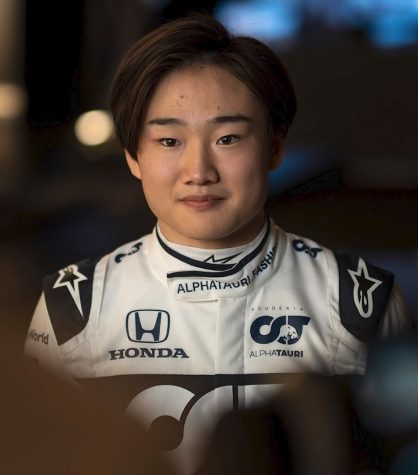 In 2016, Tsunoda started racing open-wheeled cars in the Japanese Formula 4 championship. In his first year in the competition, Tsunoda placed 16th out of 28 drivers. The next year, he climbed to 3rd place, and in 2018, Tsunoda was crowned champion of F4 in Japan. For the next two years, he took part in the Red Bull Junior Drivers Program (yes, the energy drink Red Bull) and raced in both Formula 3 and Formula 2, taking ninth and fourth place respectively. After just a single year in F2, Tsunoda was promoted to his current position on the AlphaTauri F1 team, which is also part of the Red Bull Racing program. 
At his first race in Bahrain, Tsunoda qualified to start the race 13th, but had a poor start, dropping two places in the first lap. Over the remaining 56 laps, the Japanese driver was able to fight his way into the top ten finishers, pushing his pace to overtake four-time world champion Sebastian Vettel and two-time world champion Fernando Alonso among others. In the final lap, Tsunoda passed Aston Martin driver Lance Stroll to secure ninth place and two points in the championship for his team. This race made Tsunoda the first rookie since 2016 finish in the top ten and score points in their debut. 
Along with his aggressive racing style and frequent overtakes, Tsunoda has gained popularity on the internet for his short stature, combined with his fiery personality. Somewhat known for his swearing habit in F2, Tsunoda has brought his words of frustration into F1. During a practice session in Bahrain, Tsunoda shouted, "Like come on, I got ****ing traffic!" into his team's radio. Then, in the second race of the season, Tsunoda once again complained about a congested track. "Its ****ing paradise, like traffic paradise! What is this one?" he said.
After his stellar debut in Bahrain, expectations for Tsunoda to perform at the next race, the Emilia Romagna Grand Prix, ran high. However, his weekend got off to a shaky start, as Tsunoda crashed his car into the wall before he was able to record a qualifying time. This meant that he was automatically demoted to the back of the grid, starting Sunday's race in 20th place. 
Through a rain-covered track and multiple race restarts on Sunday, Tsunoda was able to work his way up to 9th place at about the halfway point. This position was short-lived because on lap 35 of 63, his car spun off the damp track. Tsunoda was never able to regain his position and ended the race 12th. 
Afterwards, Tsunoda wrote on his Twitter page about the race, "First F1 race in the wet didn't go as planned. The car had good pace so I'm keeping my head up for the next race." 
Tsunoda and the other drivers have two weeks until the next Grand Prix kicks off in Portugal.