How Chofu Sees Us
Reading Time:
2
minutes
Since the first days of the Chofu campus, thousands of ASIJ students have traversed the streets of Chofu on their way to school. As Japanese culture meets international cultures, one might wonder how ASIJ students are perceived by the local community. Though we see the other, we often forget how the other sees us. Five individuals encountered on the ten-minute stretch from Tama Station to ASIJ shared their perspectives.
Nodawa-san has been supervising Tama Station since April 2018. "I have a very positive impression of [ASIJ] students. They all seem very happy. They make the station lively, in a good way," said the station master. Acknowledging the cultural differences, he concluded that "if both sides could understand each other's culture, it would be good."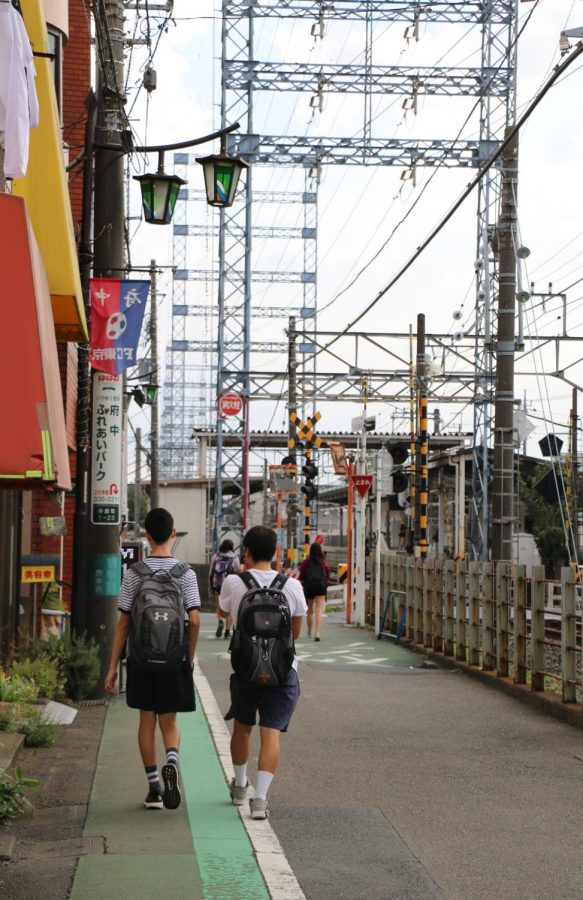 This awareness of cultural differences also stood out a bit further down the road, at Musashi Elementary School. Surprisingly, what one administration officer found most noteworthy was ASIJ students' lack of use of umbrellas, even when it rained. "[Being around ASIJ] gives us an idea of what students are like in America or other parts of the world," said one of the school's English teachers.
Having attended Musashi Elementary when he was younger, this English teacher observed that "students of ASIJ have changed quite a bit. They used to leave their trash everywhere, lightly bully the students of Musashi Elementary School, and there used to be quite a lot of couples that would have PDA. This used to be my impression of America, and I always thought, 'Wow, America is wild.' Nowadays, the students of ASIJ are much more respectful, polite, and mature."
As we arrived at ASIJ and were joyfully greeted by the security guards, we asked for their opinions on the behavior of students. One commented, "Everyone here is very friendly. It feels more connected, more of a community than what you normally feel at a Japanese school. The students always say 'good morning' and 'hello.' It's very nice. It really makes me happy when they say hello to us."
Able to see with his own eyes the cultural blend that is ASIJ, the guard stated that "In Japan, very often you get the feel of an 'older' society, so in an environment like ASIJ seeing the mix of two cultures really brings a sense of a new generation, a new culture that is emerging."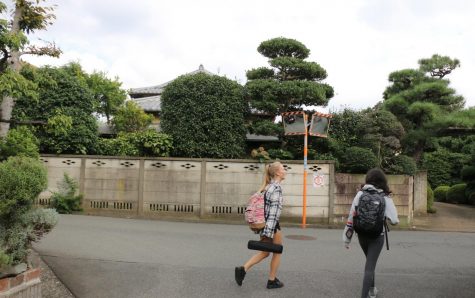 As ASIJ implements its new core values of character, compassion, and courage, let it be our goal to continue understanding and interacting with all cultures. As Mahatma Gandhi put it so beautifully, "Our ability to reach unity in diversity will be the beauty and the test of our civilization."
Translation help provided by Misaki Inoue, Kokoro Igawa, and Karen Fukuda.