Disability Awareness at ASIJ
On February 25, 2019, two wheelchair basketball athletes, Rie Odajima and Shinnosuke Moroka, and Shiho Nagano, coach of the GRACE basketball team, came to ASIJ. While at ASIJ, they spent their day giving presentations to the elementary, middle, and high schools about who they are and what they do.
This event was made possible by Ms. Inahara, a high school Japanese teacher at ASIJ, Ms. Yokosuka from the Japan Center, and COSA (Community Oriented Student Action), a high school, student-led club that is dedicated to supporting student-led action by giving back to the Japanese community through service.
Planning this event took COSA in a brand-new direction and increased the club's visibility in the ASIJ community. At the Activity-block presentation for the high school, it was amazing to see that so many students had willingly come to see the wheelchair basketball athletes, despite all of us having so much studying and homework to do.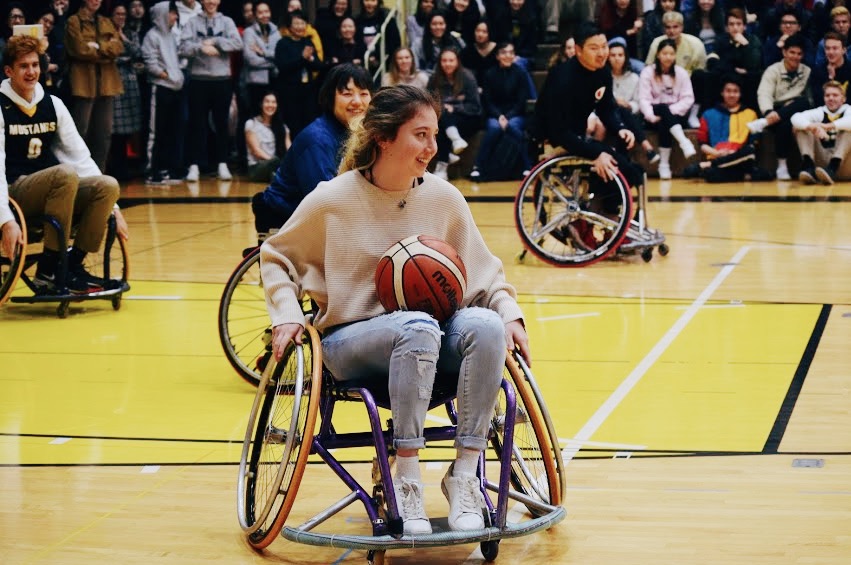 During the presentation, Rie Odajima, Shinnosuke Moroka, and Coach Nagano provided personal introductions about how they got injured, how they recovered from their injuries, and how they found their love of wheelchair basketball.
Rie Odajima, captain of the GRACE women's wheelchair basketball team, was injured in an accident in 2011 while attending vocational school during a time when she was under a lot of stress and depressed. However, she believes that she was lucky to have had that accident in that she was able to find wheelchair basketball.
Shinnosuke Moroka, co-captain of the men's wheelchair basketball team, the Tokyo Fighters, was in a motorcycle accident at 20 years old and he injured both his left foot and right hand. He had been playing handball from junior high to university, but doctors told him that he could never play handball again. His passion for competitive sports led him to wheelchair basketball.
As for Coach Nagano, she decided to coach wheelchair basketball due to a lack of coaches and a desire to help the wheelchair basketball team athletes achieve their dreams of being in the Paralympics.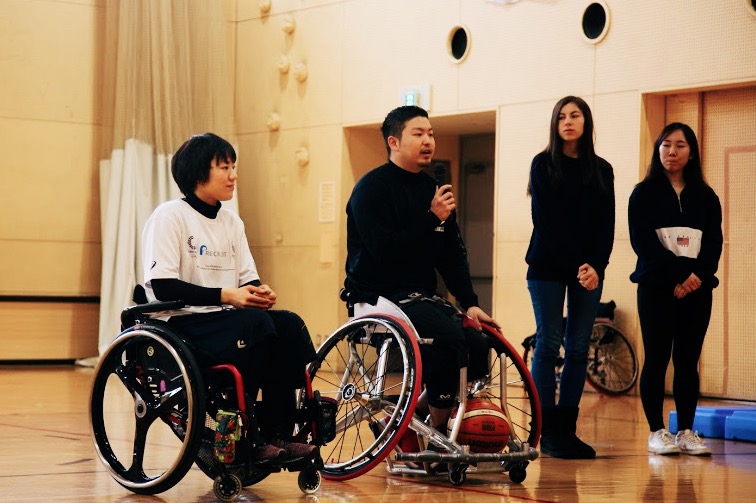 Ms. Inahara is one of the few teachers at ASIJ who is in a wheelchair, and much like the athletes, life for Ms. Inahara hasn't been easy. In the summer of 2015, right before school started, Ms. Inahara was told by doctors that she had "chickenpox in my [her] spinal cord, a.k.a. transverse myelitis," meaning that she could no longer use her legs.
Initially, Ms. Inahara says, "I was pretty positive because I didn't know what was going to happen. So I was thinking about when I could go back to work, but doctors were saying that I was looking at 2-3 months in the hospital." Though Ms. Inahara's injury proved much more serious than she could have ever anticipated and despite encountering some forms of subtle discrimination such as "nobody getting off for me in the elevator (so that she can fit)," or "Japanese restaurant staff talking to my husband, and completely ignoring me," her motto is "ピンチはチャンス," which means that bad experiences make for opportunities to grow and improve, a message that she encourages herself and others to follow.
Ms. Inahara's hope for ASIJ students would be they continue to have experiences at ASIJ that teach them about disability awareness and awareness of other important issues. And once students move on from ASIJ, she hopes that "they remember those experiences and can use them to do something good for their community."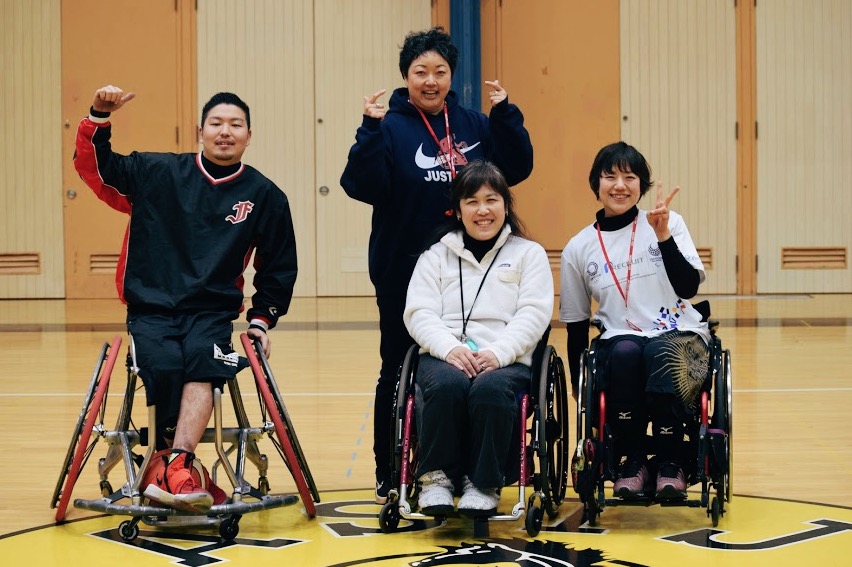 It's important to remember that disability unawareness is still a huge problem in Japan. From judgemental looks to averting eyes, it's apparent that many in Japan don't know how to treat disabled people and view them as oddities. According to an article from The Japan Times, "many people with disabilities are systematically rendered invisible by and from society," "Japan is extremely behind [other countries] in the inclusion of the disabled in jobs and education," and "Many experts in the field think that such a poor state of affairs is due to a lack of awareness and know-how on the part of employers as to how to utilize their talents."
Life for a disabled person in Japan can be tough, so COSA hopes that through teaching disability awareness it can encourage the development of open-minded students at ASIJ who will go on to educate those who lack understanding about people with disabilities.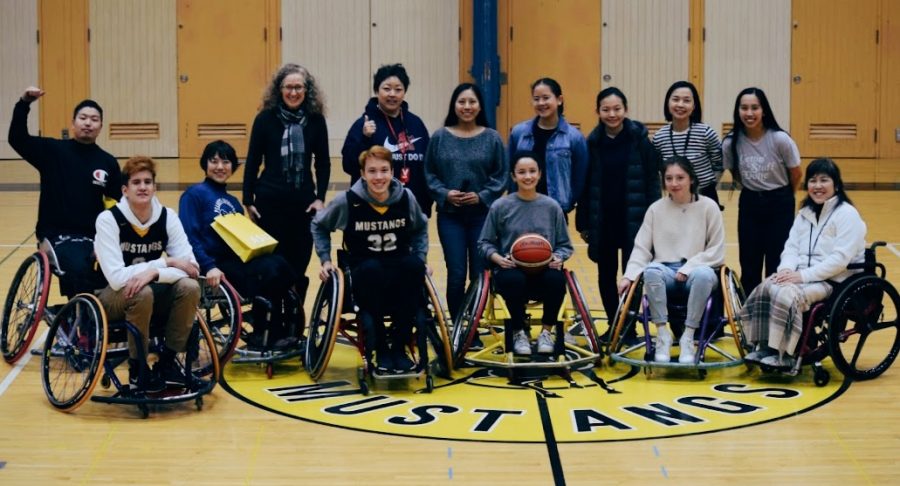 About the Contributor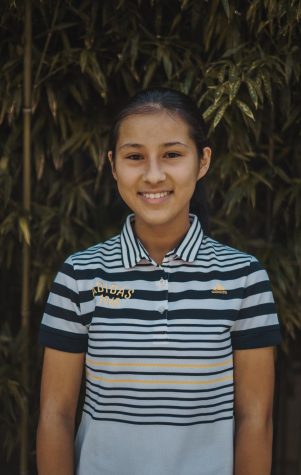 Lisa Neureiter, Writer



Lisa is a senior at ASIJ and this will be her second year writing for ASIJ Hanabi. Lisa, from a...