Here Come the 2020 Paralympic Games
Reading Time:
2
minutes
In terms of media coverage and general awareness, the Paralympic Games have lived in the shadow of the Olympic Games ever since the Paralympics were established seventy years ago. In 2012, NBC dedicated 5.5 hours of television coverage to the Paralympics. The 66 hours allotted for the 2016 Paralympic games seems like a great improvement until it's compared to the 6,755 hours of TV coverage that the regular Olympics received that year. There's still lots of improvement to be made to get the amazing Paralympic athletes the recognition they deserve. To prepare for the 2020 Paralympic Games in Tokyo, people are currently working towards that goal. 
The International Paralympic Committee (IPC) forms part of the effort to make the Paralympic Games more prominent and popular. In July of this year, the IPC announced that 19 sports and 21 disciplines or subdivisions of a sport will now be broadcast live, an improvement from the 2016 where only 12 sports and 12 disciplines were broadcast live. The IPC is aiming to break the record 4.1 billion cumulative viewers that watched the Rio Paralympics in 2016. In addition to TV coverage, the IPC is creating shorter forms of media to make the event more accessible such as highlights and athlete's profiles.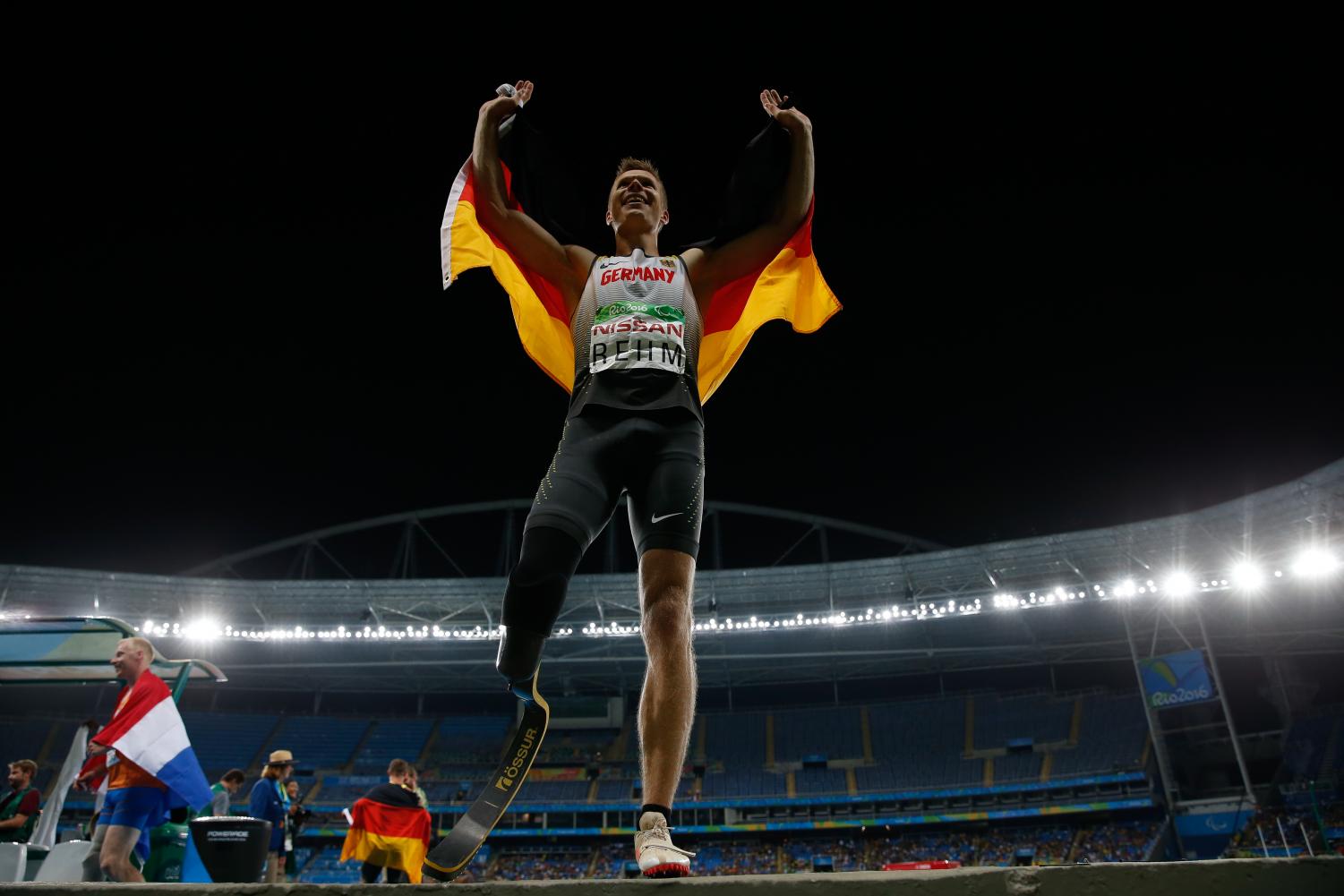 The Tokyo Organizing Committee has just launched their visual campaign which highlights individual para-athletes and iconic locations in and around Tokyo. The final and most recent image, released last month, features Siamand Rahman, a gold medal powerlifter posing in front of Kabukiza Theatre in Ginza. The campaign features four athletes: Markus Rehm, a gold medal long jumper, Matt Stutzman, a silver medal archer, and Mami Tani, the Japanese world champion in the para-triathlon in addition to Rahman. The locations highlighted in the campaign include the Tokyo Tower, a backdrop of the famous "Red Fuji" woodblock print, and Rainbow Bridge in Odaiba, which is also the triathlon venue. Click on the athlete names to see the individual visual campaigns for each athlete. 
The ASIJ community is trying to raise awareness as well. The Human Rights Club is focusing on disability awareness this semester as the 2020 Paralympics draw closer. On Spirit Day, the club hosted a free activity where people could play boccia, a paralympic sport, in a wheelchair. Looking out for other awareness events in the ASIJ community, and following the Paralympic Games on the news or on social media, can also help spread awareness and give the 2020 Paralympic athletes more recognition.