The Long-Awaited Return of Class Comps
Article by Tei Kim, Section Editor
October 12, 2021
Reading Time:
2
minutes
To say that my first Class Comps in September of my freshman year left a lasting impression would be an understatement. Afterward, most people in my grade were dying to experience more class comps in future years. Why? Essentially, so we could "boo" the other grades. When Mr. Nelson called for my grade to cheer, naturally, as freshmen who were at the "bottom of the food chain," we let out an embarrassingly quiet squeal. Not even a cheer. And in the moments that followed, the upperclassmen "booed" us at an exponentially greater volume.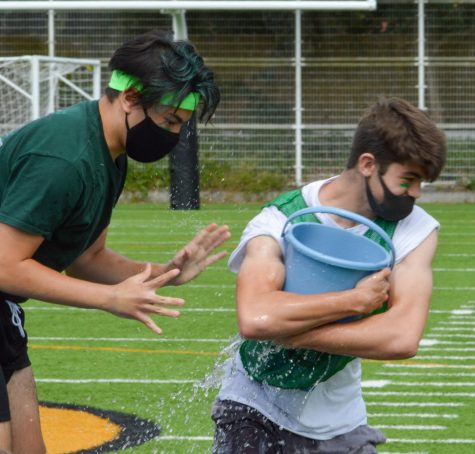 From that moment on, we all looked forward to the day that we would no longer be freshmen, so that we would also get "booing rights," as we liked to call it. 
To our dismay, we were stripped of our chance to redeem ourselves in late February 2020, as on the day of Class Comps, an announcement was made that ASIJ would be going into distance learning for two weeks. We were devastated.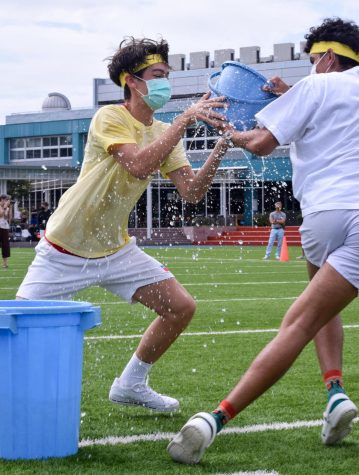 Happily, Class Comps recently made its long-awaited comeback, and the entire high school was flooded with excitement and spirit. And for our grade? Well, we were no longer underclassmen, meaning that we wouldn't have to worry about being "booed." Although this ASIJ "booing" culture may seem abit petty on the surface, I think it actually is representative of an extremely positive side of Class Comps.
The "booing" of other grades shows how invested and engaged students are in Class Comps, and just how well Class Comps manage to bring a grade together, and raise the spirit. The amount of hype and excitement that Class Comps muster in a grade is astonishing—everyone finds themselves cheering for their classmates, hoping that they will bring a victory for their grade. It's a friendly yet competitive way for the entire high school community to come together, and for each grade to gather among themselves and unite. Class Comps are quite the experience for everyone involved. Whether you're watching or participating, there is no doubt that you will leave the event with some unforgettable memories. 
Although I've never participated in Class Comps myself, I think that I speak on behalf of everyone when I say that Class Comps are an outstanding experience. They provide everyone with a chance to get to know their peers better; in my freshman year, they created a sense of community for me and provided me a sense of togetherness. Class Comps are a great way to have some fun, and most important of all, to allow us students to feel that ASIJ is our second home.