Professional Sports Tackle Vaccine Mandates
Reading Time:
3
minutes
It's fair to say that the COVID vaccine has stirred up debate in many areas of society, and vaccine mandates have led some to refuse to cooperate. This has been especially notable in professional sports, where some athletes who have refused to get the vaccine have been excluded from playing. Some noteworthy athletes across the United States have even spoken out against the vaccine, eliciting a mixed response.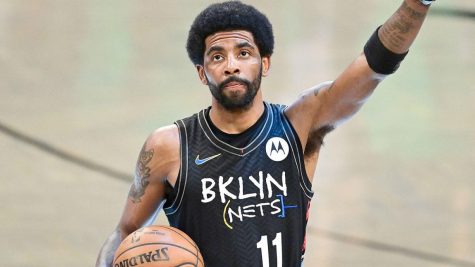 In the United States, specifically the NBA, several high-profile athletes have been in the news regarding this issue. Although the league itself hasn't made the vaccine mandatory in order to play, both Kyrie Irving of the Brooklyn Nets and Andrew Wiggins of the Golden State Warriors found themselves suspended from playing due to the laws set by the local governments in their area. Wiggins originally attempted to get a religious exemption, which was declined, so he eventually got vaccinated and was able to play. However, Irving has still not gotten the shot and has explained, "This is about my life and what I am choosing to do." On the other hand, players such as Bradley Beal of the Washington Wizards are able to play despite not getting vaccinated, as there's no mandate for professional athletes in Washington DC. In terms of the NBA organization, the players union did not agree on a vaccine mandate for the athletes, but the referees' union did. On social media, comments on posts on this topic show the range of opinions for and against these responses to mandates, some praising athletes, others canceling them.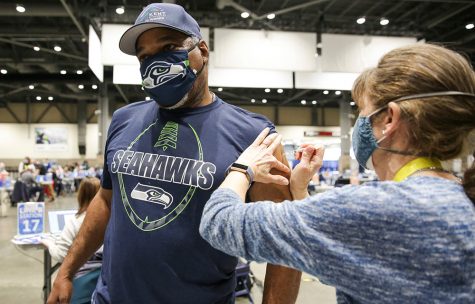 Additionally, this same controversy has touched athletes in other American leagues. In the NFL, players such as Chase Young (defensive end for the Washington Football Team), Kirk Cousins (quarterback for the Minnesota Vikings), and others have not gotten the vaccine, Young for personal reasons and Cousins for a "private health issue." However, the NFL has installed protocols regarding COVID breakouts among unvaccinated players: If a game is forced to be canceled due to positive cases and cannot be rescheduled, the positive team will be forced to forfeit, and players from both teams won't be paid, forcing the organizations to cover expenses. In the NHL, teams are allowed to employ punishments on players for failure to comply with COVID protocols, as seen with Evander Kane of the San Jose Sharks, where after submitting a fake vaccination card, he was fined for 21 games, and about 1.7 million dollars of his pay was docked. Arguably one of the more significant punishments, Nick Rolovich, the head coach of Washington State University's football team, was fired after refusing to take the vaccine, which is mandatory for university employees in that state.
So who is in the right? Protecting others or sticking to what you believe is right for yourself? Is it our place to judge these elite athletes over decisions regarding their health? Whether or not taking the vaccine is a morally correct thing to do, issues like these are likely to continue in the sports world for seasons to come.