Fran Lebowitz: Living with Pessimism
Reading Time:
3
minutes
Cigarette in hand, buttoned-up navy blazer, teashades pushed way up on the bridge of her nose, with no phone at her side, Fran Lebowitz is a picture of New York literati. To describe Lebowitz is to pinpoint the essence of New York, its history and character.
Lebowitz is full of stories, sneering comments, and pessimistic wit, which oddly makes her an attractive figure to celebrities past and present, like Martin Scorsese, Toni Morrison, and Duke Ellington. She is possibly the best name-dropper of the last century.  
Pretend It's a City
Though Lebowitz's name is regularly heard in liberal communities, where people often look for quality satire, her work has not reached younger generations. But with the help of Martin Scorsese, the two made a brilliant limited documentary series on Netflix called "Pretend It's a City." In the episodes, Lebowitz sits in a bar of dusky colored tables and Renaissance-inspired shelves, somewhere near Gramercy Park in Manhattan. Here, she comfortably discusses her vociferously critical views on pop culture, politics, and anything riveting at the time. She mentions stories of her friendships with jazz greats Charles Mingus and Duke Ellington, along with other historical figures.
Watching her speak, you get the sense that Lebowitz has moved beyond the state of being merely an author and public speaker. She is a personality, a character to whom people adore listening. And Scorsese just sits nearby, laughing with minimal contribution to the discussion. It's a comical sight, worthy enough to catch the attention of SNL. SNL actor Bowen Yang did an incredible impression of Lebowitz with Kyle Mooney, who impersonated Martin Scorsese. On a recent episode on "Radio Andy," Lebowitz responded to the SNL episode and said that she still has not yet seen it because she does not have a laptop or the curiosity. 
Writer's Block
Any talk about writer's block usually brings up Lebowitz. People like to use her as the ultimate example of why writer's block can be useful as it allows exploration onto new media. Lebowitz herself says otherwise. She claims to have"sulked" during the thirty-four years of not writing. In a 1994 interview, the same year her essay series called The Fran Lebowitz Reader was published, Lebowitz revealed why it has been difficult for her to write. She says, "Because it's intrinsically difficult work. The only job that is worse is coal mining. All writers have a normal healthy amount of fear, but I have an excessive amount of fear."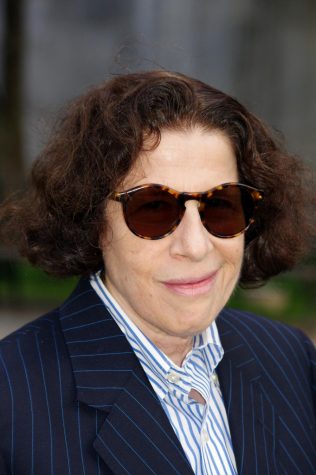 Quarantine
If you've read any of Lebowitz's essays, you would knowshe is a peerless idler and enjoys her time doing nothing but reading in her New York apartment. So naturally, one would think she relishes her moments in quarantine. But with all the politics and social restrictions, she has been devastated to see New York in its current state. With very few pedestrians on the street and restaurants shutting down, it seems that New York is lifeless. In the interview with Michael Schulman in the New York Times, we hear her pessimistic tone, which listeners find endearing as she talks about her view on COVID-19 and New York.
When the interviewer brought up her famously lazy habits and asked how things have changed, Lebowitz says that having to cook at home is a new change—she finds it tedious and misses restaurant food: "Last night, I was peeling a cucumber, and I was infuriated. Like, why am I peeling this cucumber? Why am I not in a restaurant where they know how to peel a cucumber and where I'm not doing it? So the eating at home I find horrible. I have a lot of friends who love to cook, and every time one of them calls me, I say, 'Are you calling to invite me to dinner?'"
What Lebowitz means to Younger Generations  
Compared to the complaints of Millennials and Generation Z, Lebowitz's complaints can seem refreshing in a world that has adapted to acceptance and idealism. Complaining is natural: it's a coping mechanism. Thus if anyone in their youth lacks pessimism, all they need is a bit of Fran.