Apple's Netflix
Reading Time:
2
minutes
The subscription-services model for distributing content to consumers has become more popular in recent years. As many readers already know, services like Netflix, Hulu, and Spotify have been distributing their content to consumers for a monthly fee. Apple dipped its toe into the water with the launch of Apple Music back in 2015, and they announced earlier this year that they would expand their service catalog with Apple TV+ and Apple Arcade.
In the entertainment industry, Apple TV+ would be a competitor of Netflix and Hulu. Similar to these companies, Apple TV+ will distribute movies and TV shows, while also featuring a majority of original content that is exclusive to the Apple TV+ platform. For instance, the web series See, which stars Jason Mamoa as he and his tribe survive in a world where humans have gone blind. Other examples are The Morning Show hosted by Jennifer Aniston, Reese Witherspoon, and Steve Carrell; and For All of Mankind from Ronald D. Moore, the producer of Battlestar Galactica.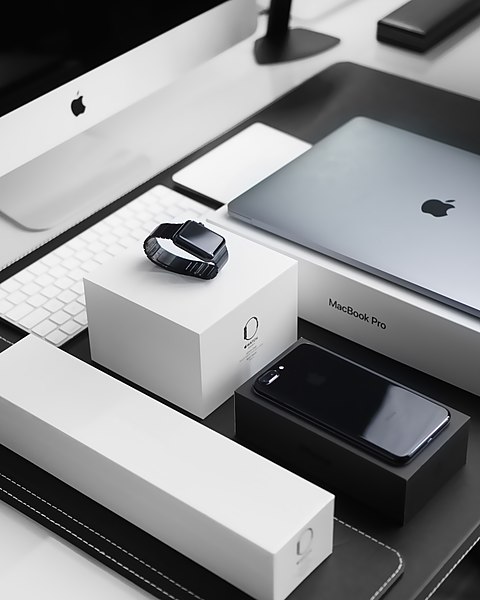 Apple's other subscription service—Apple Arcade—gives the consumer access to a library of hundreds of games that are curated and updated each month by Apple. Each game is playable from any Apple device. With Apple Arcade, users will not face the aggressive advertisements and micro-transactions of traditional mobile games. Micro-transactions are purchases within a game that allow users to personalize or progress the experience; however, most mobile gamers resent this monetization. For instance, a game may set players at a disadvantage so that they are constantly losing, but those players can improve by purchasing better equipment using the in-game currency; yet acquiring enough in-game currency could take years of playing, so players end up having to spend real money to get the in-game currency. 
The well-established reputation, quality assurance, and install base that Apple has amassed over the years sets up the success of these new services. Even more impressive are the low prices of the subscriptions: Apple TV+ and Apple Arcade will each cost $4.99 a month and offer a free one-month trial. As another incentive, Apple will provide a free one-year trial with the purchase of a new Apple product. Additionally, the family-sharing feature allows anyone within the purchaser's family to access those services at no additional charge. 
Interested in trying out the new subscription services? Apple Arcade is already available, and Apple TV+ will launch on November 1.