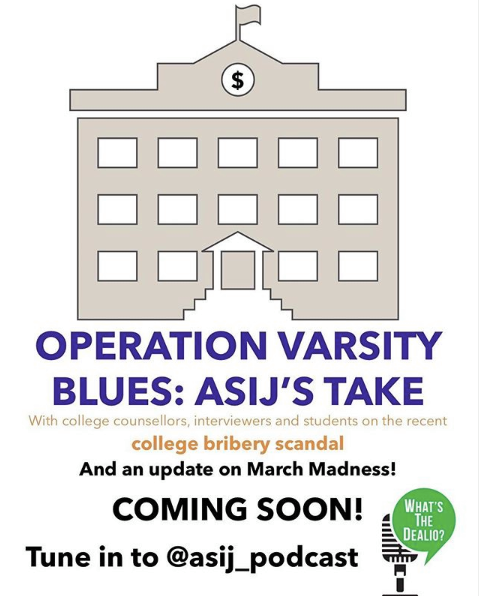 Photo by Image provided by club
What's The Dealio? – Episode 5
What's the Dealio?
The ASIJ podcast What's The Dealio? is back with the fifth episode regarding the recent college admissions scandal!
The episode features interviews with Mr. Lavender and Mr. Hertrick, a counselor and teacher in the high school along with a discussion with students on how this relates to ASIJ.
Stay tuned towards the end for a post-look into March Madness from WTD? members Alex Katsuleres, Tyler Schiff, and Hugh McGuire!
Follow What's The Dealio? on Instagram @asij_podcast!
---
Interviews conducted by the What's The Dealio? team.