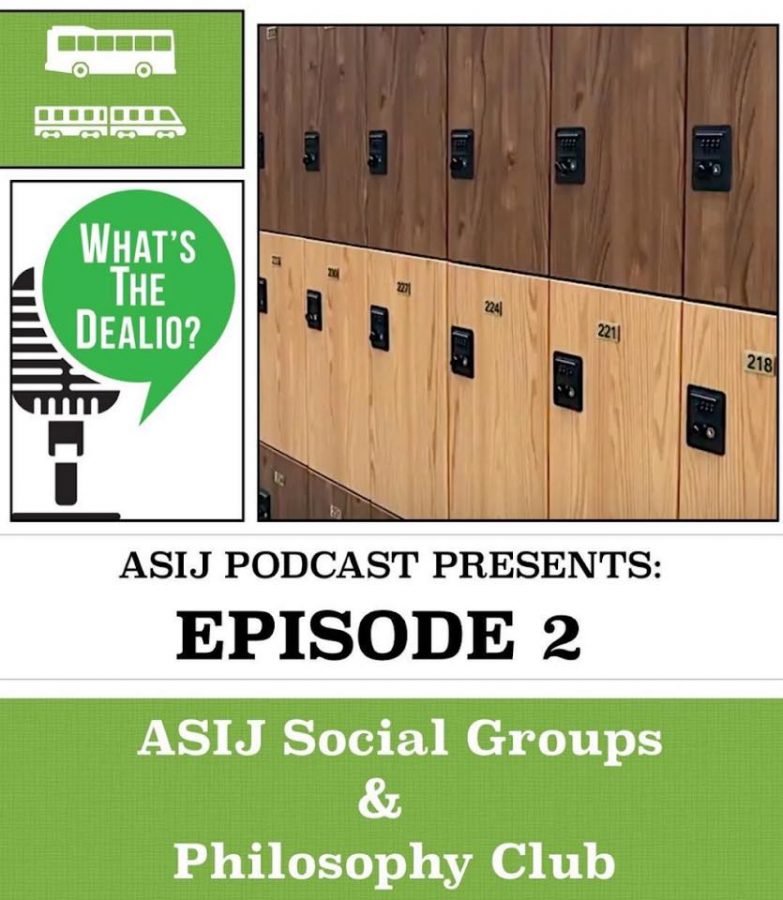 What's The Dealio? – Episode 2: ASIJ Social Groups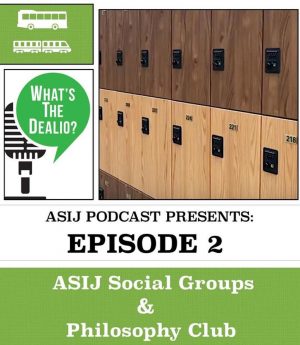 What's the Dealio?
The ASIJ podcast What's The Dealio? is back with another episode featuring a student discussion on ASIJ's social groups, and an exclusive look into the Philosophy Club!
The new episode features interviews with Koa Kellenberger and Moe Sumino, along with a discussion with 11 students (Takuto Domeki, Rachel Holm, Ty Kennedy, Dohyun Kim, Hans Van Der Sande, Tessel Veldhoen [grade 12], Ian Donahue, Sol Smith [grade 11], and Melissa Chang, Ema Cojerian, Kareem Siam [grade 9]) about social groups at ASIJ. Topics covered range from popular hang-out locations around the school to opportunities for interaction between different groups, or lack thereof. This is followed by a related conversation among members of the Philosophy Club: Gillian Chapman, Elina Garone, Masa Kawasaki, Kieran Kell.
Follow What's The Dealio? on Instagram @asij_podcast!
---
Interviews conducted by Rei Lindemann, Jack McGee, Vishal Subramanian, Kaya Matsuura, and Rebecca Malamud. Thank you to the What's The Dealio? team.