Microcosms of Love
May 19, 2023
Reading Time:
4
minutes
Best Friends
A smiling seven-year-old covered in sand and mischief sits on the porch of the beach house waiting to meet you. The summer promises salty spray, sunburnt cheeks, sandy feet, and adventures with a new best friend. Each July she welcomes you home, with buckets of beach badges, musty towels, and laughter. New generations of seven-year-olds share the porch, as families expand. So many summers now have come and gone, so many moments of curling up on the porch with my best friend, sharing dreams, hopes, sorrows, and losses. Love envelops us still.
— Beth Crissy, 58
Sunflower Eyes
In the languid days leading up to summer, we ride our bikes past Chao Phraya River, spotting muddy streaks of catfish napping in the sand. We buy five-baht fish food and leave our bikes asleep under the splintering pier. You tug me along: Let's say hi to the fish. Citron slices of archerfish slide under our feet, puckering mouths too small for the food pellets. You turn, green, green eyes, grinning. With eyes like sunflowers, you tell me, You have a smile like sunshine. I shove your shoulder, you shove me back, and Chao Phraya slinks on, River of Kings.
— Cecile Mantel, 17
Where did it all go?
The excitement I felt coming home from school to greet you.
The feel of your soft fur and belly.
Your big round eyes and cute nose.
Your soft and squishy paws.
The wagging of your tail when you saw me coming home.
All the love that you gave me.
All the memories that you and I have.
All the time we spent together.
But something I should've but didn't say.
"I love you."
Sorry and rest in peace.
I love you. 
— Kazuma Ando, 18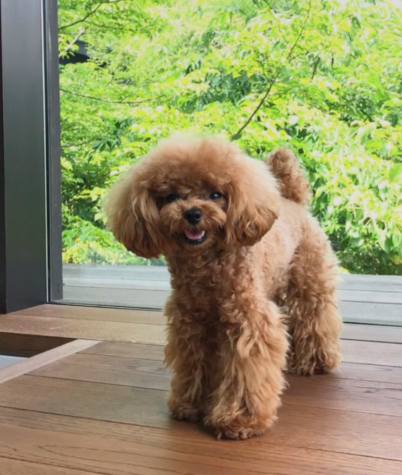 The Trail
Yeah, I've been to Peru, I say to the guy I just met. I hiked the Inca Trail with my sister last year. Well, not really with. Does it count as 'with' if we were a mile apart on the trail at all times? When I trudged into camp hours after everyone else, she was already passed out in the tent. This guy looks askance, but honestly, I didn't have any issue with this sisters' trip. It wasn't anything different from how we grew up: blood-related, sure, but otherwise never close enough for shoulders to brush on a wooded path.
— Anjali Nirmalan, 35
Graduation
May of last year, my friend Haebin welcomed her last day of high school by participating in the annual campus walk. When she walked up toward me, it suddenly hit me that I would never go to school with her again. We cried as we hugged and I repeatedly said the words, "Don't leave!" Soon enough I came to realize our friendship was not just within the school, as we called and texted each other often even after her graduation. Now, as my turn to graduate high school has come, I hope to continue relationships with others just like Haebin has with me.
— Erika Takai, 18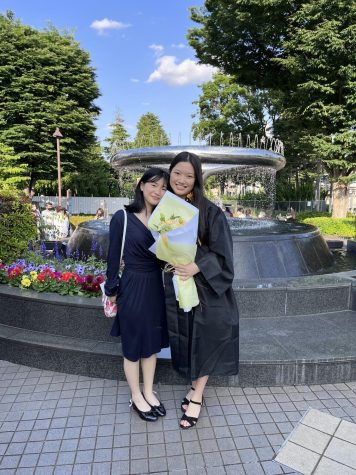 Falling Crystals 
I remember the rain chilled the mid-august air, and even the wind seemed to have held its breath. Opening the back door, there you stood in the dark, your face dimly lit by the warm light inside. Maybe it was the fact that it was 2 in the morning, but everything I'd had in my mind withdrew. The sole presence of your benign smile made me feel as though the rain had turned into iridescent crystals. I remember I smiled back and exchanged goodnights. I slowly closed the door and realized I had forgotten that it was raining at all. 
— Sopheen Lee, 16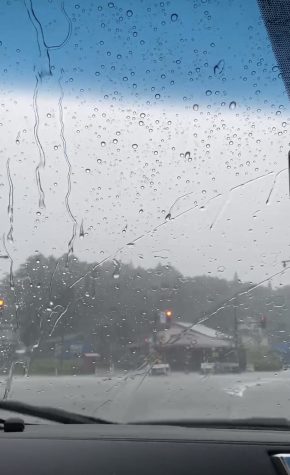 Expanding Still 
You were born blue. Me and you, entwined in this tiny infinity; both not breathing, both still. But still not, we two, rudely awoken from our ignorance into awareness. A torrent of emotion for us both — ecstasy, disbelief, bewilderment, the profound holiness and unfairness of it all — neither of us able to articulate. Unable to grasp at the paradox of existence, the hospital room shudders under the weight of this singularity, collapsing on itself. For the shortest forever, there is nothing… and then, impossibly, an inhalation. The emptiness expands, a rippling echo flies outward forever: we both cry.
— Aaron Alcodray, 37