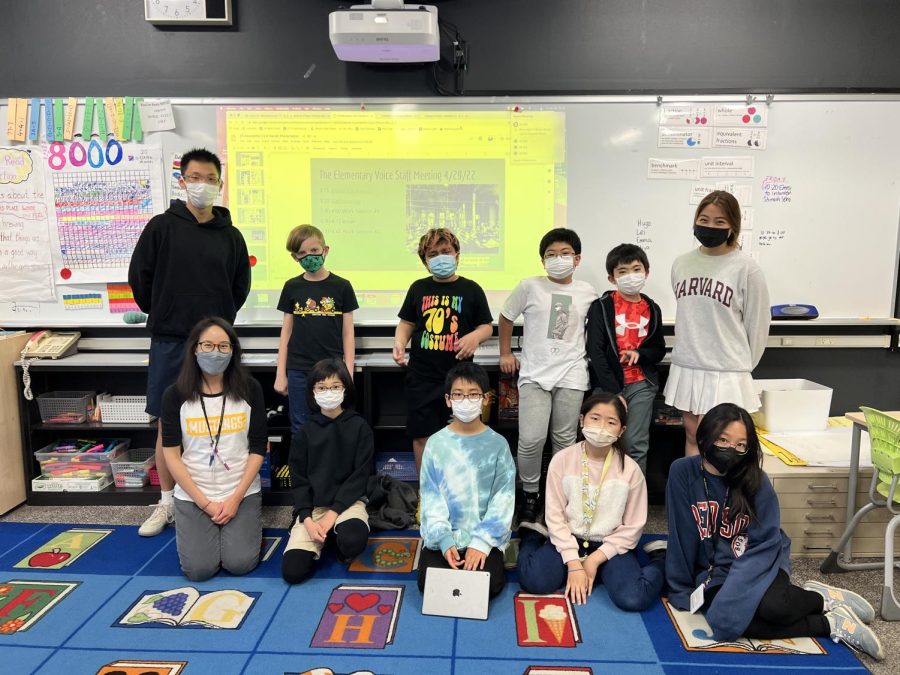 ASIJ's Community of Journalism
Reading Time:
2
minutes
In the last few months of the school year, the Hanabi leadership team worked with Grade 2 teacher Ms. Liao and Grades 4-5 students to create the Elementary School's first student publication, The Elementary Voice.
We were invited by Ms. Liao to host mini-lessons for the ES students, meeting after school on Fridays. Starting with the basics, the first mini-lesson dealt with the features of a newspaper (including our own Hanabi website), as well as how to pitch ideas. The Elementary Schoolers demonstrated a surprising and promising amount of excitement—the conversation never stopped in the room as each participant eagerly suggested topics that they would want to write about in the coming weeks.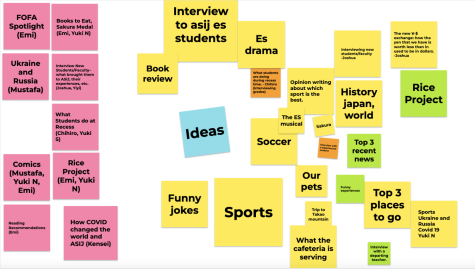 To brainstorm ideas, the students worked collaboratively on a Jamboard to jot down potential ideas [see image]. It was clear that a lack of topics to write about was not going to be an issue.
As the weeks moved forward, so did the progress of the newspaper and the young writers' work on their own articles. Our mini-lessons began with more basic concepts such as gathering information and writing emails to prepare for interviews; then, the sessions became more advanced, with potentially challenging assignments, such as conducting interviews, writing whole articles, and revision. However, the ES students tackled all of these tasks eagerly.
They took charge of reaching out to various teachers, fellow students, and even their principal in order to conduct interviews and obtain any necessary information for their interviews. Oftentimes, each student was responsible for multiple articles, something that even we HS Hanabi members may find difficult to juggle. When the young journalists faced challenges—like arranging a time for interviews or how to structure paragraphs—sometimes Hanabi leaders or their peers stepped in to help. 
These young journalists handled their jobs with admirable professionalism. 
The publication of the first ES newspaper was a significant accomplishment and was achievable only through the hard work of Ms. Liao and all the writers. From working together on joint articles to peer-reviewing each others' articles, The Elementary Voice was made possible through a shared excitement and collaborative effort. We're proud to have helped guide these budding writers and glad to have extended our love of journalism and a love of writing to our younger Mustangs.  
It was an honor for the Hanabi leadership team to be able to assist The Elementary Voice in its first issue. We are excited to see what The Elementary Voice will achieve next year. Congratulations!